Operational excellence and respect for the environment
96%

customer satisfaction in 2019
450
employees formed QHSE
92%

resident satisfaction in 2019
Quality & Hygiene
La qualité est essentielle pour la satisfaction de nos clients, c'est pourquoi le département contrôle de la qualité examine l'exactitude des performances de nos services.
Prendre soin de nos clients, c'est être fidèle à notre engagement en matière de service et d'innovation, engagement qui nous permet de garantir la satisfaction totale des besoins de nos clients, où qu'ils soient.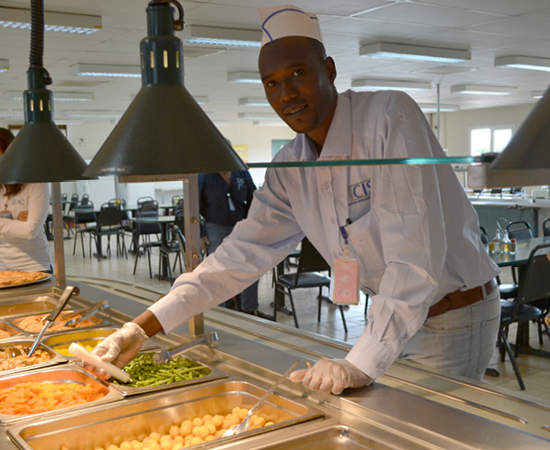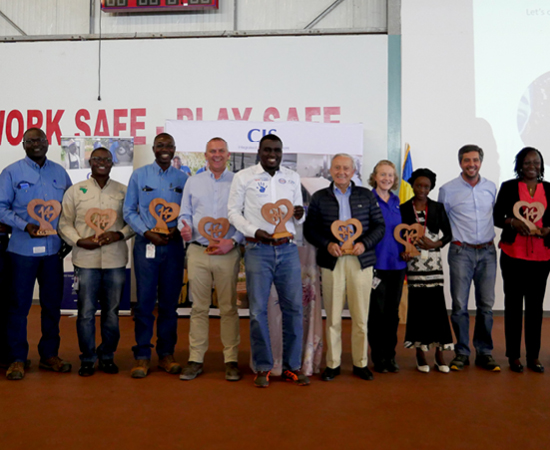 Security
Safety first! The safety of our employees and our residents is the priority of CIS Chad. HSE principles and practices apply to all aspects of our work.
In 2020, CIS Chad celebrated 14 years without work accidents at the Komé 5 site, a performance praised by our client.
Environment
Produire moins de déchèts et jeter moins d'aliments ou restes : CIS Tchad s'engage à effectuer un monitoring des déchets produits dans ses restaurants et à déclencher des actions en coopération avec ses clients.
CIS Tchad est impliqué dans la réduction de la consommation de papier et d'encre dans ses bureaux et sites. En 2018, CIS Tchad a réduit cette consommation de 31% grâce à la mise en place de nouvelles méthodes : validation électronique, sensibilisation envers les employés et digitalisation des contrôles QHSE.